Welcome to the gateway of curiosity.
At 599 meters, Mount Takao is certainly not a tall mountain. However, it is a dense and imposing mountain.
The entire 599 meters of Mount Takao thrives with genuine natural, historical and cultural beauty only available here. Mount Takao will be the object of everyone's pride and affection for a hundred more years to come
The charm of this wonderful natural environment, pride of the world, will be communicated through from the TAKAO 599 MUSEUM, allowing for a new way to enjoy Mount Takao. Mount Takao is not just for climbing. It's also a mountain inviting you to a curious world full of fresh new surprises and discoveries. Welcome to the new Mount Takao.
Let's "SHARE."
1 Attractions of Mt. Takao.

Send out unique attractions of Mt. Takao including ecosystem, history and cultures through distinctive visuals and exhibitions.
This is a place to encounter the new discoveries and surprises.

2 Future of Mt. Takao

Think and create how the Mt. Takao should be in 50 years time and 100 years time.
Also enhance the curiosity of children who will be responsible of future of Mt. Takao through the facility that enables people to experience all about Mt. Takao.

3 Information of Mt. Takao

Seasonal attractions, what to prepare for mountain climbing, introduction of trails and emergency alerts such as closed traffic.
How to explore and enjoy Mt. Takao. Museum will be in charge of introducing Mt. Takao in a new way.

4 As a public space in Mt. Takao

Museum is open for everyone including sightseeing and climbing visitors and citizens.
The terrace and café inside and outside of the facility provide the pleasant atmosphere. It also connects people and plays a role as a place for communication creating new possibilities.
Visit guidance
Information for visitors
Name of the facility
TAKAO 599 MUSEUM
Address
2435-3 Takao, Hachioji, Tokyo 193-0844
Phone:
042-665-6688
FAX
042-668-8631
Opening Hours:
8:00~17:00 (from April to November) (Last admission at 16:30)
8:00~16:00 (from December to March) (Last admission at 15:30)
* Opening hours might change due to events.
* Please see here for the opening hours of the cafe.
Closed
Open all year round
* Closed occasionally for maintenance We plan to close on Thursday 3 March, Thursday 7 April, Thursday 9 June, Thursday 7 July, Wednesday 10 August, Thursday 8 September, Thursday 6 October, Thursday 8 December and Thursday 2 March 2023.
Admission
Free
* Some events or special exhibitions may charge admission fees..
* The common space is not free..
* Cafe and museum shops are not free.
Management
Designated management company: Keio Agency,INC.(Please seehere for details)
ACCESS
By TRAIN
4 min. walk from Takaosanguchi Sta. of Keio Line.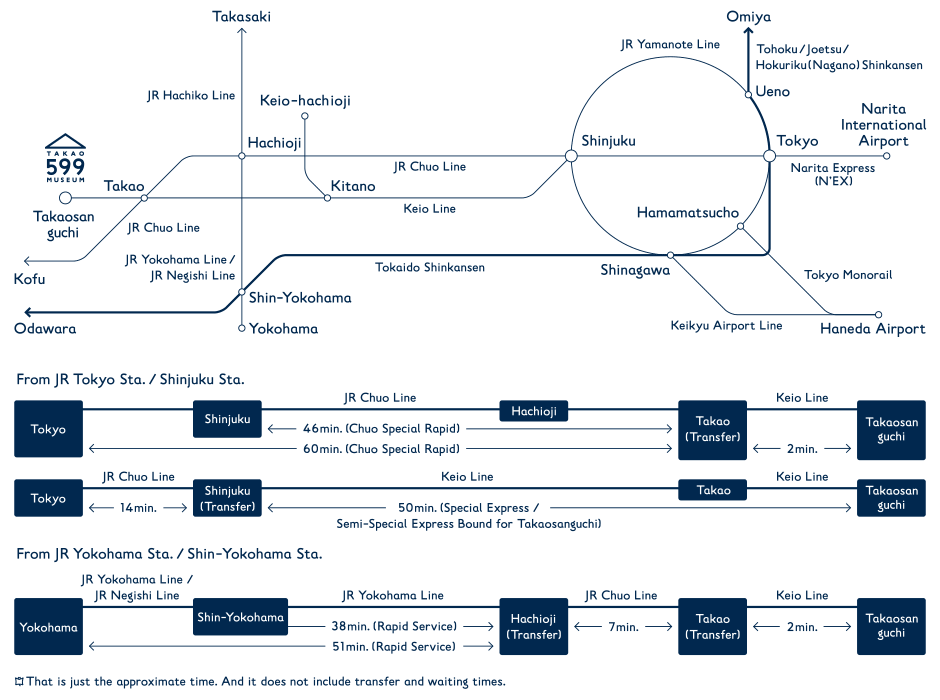 * To read a PDF file, you must have Adobe® Acrobat® Reader installed on your PC. Please click the icon on the left and download.
* Please use these files just for your personal usage.
PARKING
There is no parking space in TAKAO 599 MUSEUM. (Just one parking space available for a disabled parking permit)
Please use the following parking spaces in neighboring areas. Please visit each links for details of parking fees.


* There are limited parking lots near Mt. Takao, it is recommended to use public transportations.
Facilities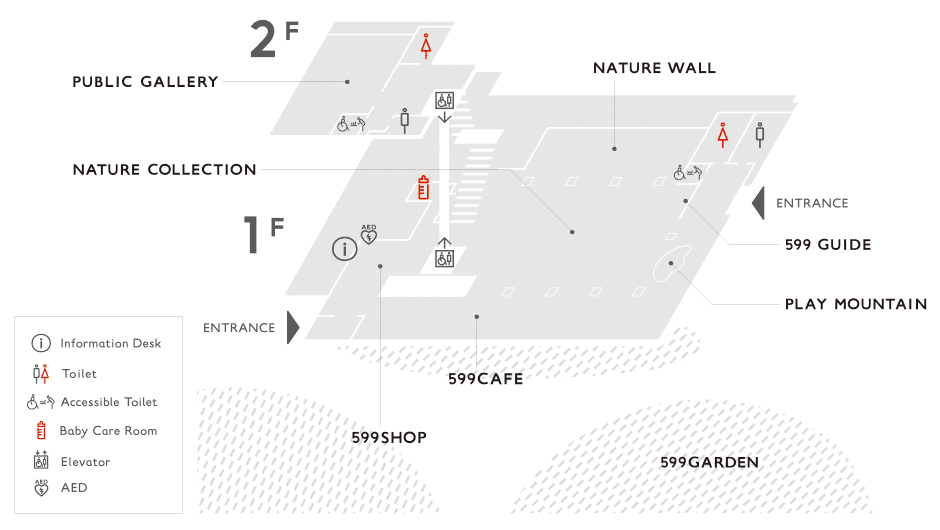 GALLERY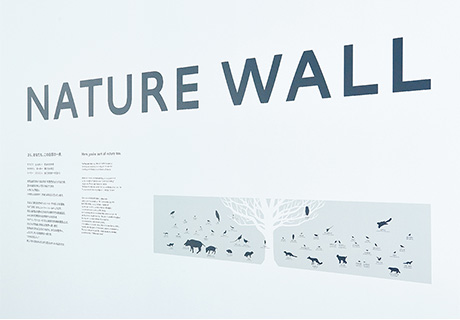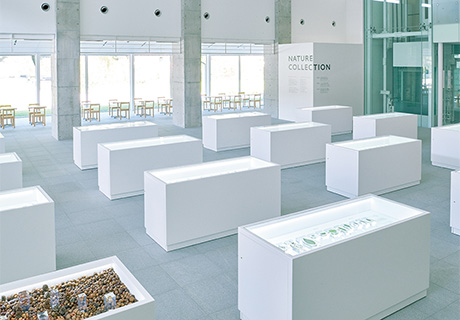 Discover Mt. Takao that you have never seen.
NATURE COLLECTION

This is the main exhibition hall with 16 exhibits. Here guests can experience the natural riches of Mount Takao encased in acrylic resin all year round with a variety of beautiful, seasonal wild flowers and insect specimens so real they seem like they could fly away at any moment.
*Exhibits are subject to change.

NATURE WALL

Here guests will find the beech tree, symbol of the natural beauty of Mount Takao, surrounded by the various animals that inhabit the mountain. Using projection mapping, video images are projected to present a dynamic and humorous perspective of the ecology of the four season.

599 GUIDE

This area is for those who want to learn more about Mount Takao. There are three contiguous monitors that provide guests with information in three categories that they will need before climbing the mountain. Guests' thirst for knowledge is stimulated with humorous images as they learn about Mount Takao.

PLAY MOUNTAIN

This is a small play hill that recreates the undulations of Mount Takao. This hill is for children are still too young to make the climb up the mountain; they can enjoy a miniature scale Mount Takao.
*No shoes, food or drink permitted.

PUBLIC GALLERY

This is a public space offering the warmth of wood sourced from the Tama area.
There is a projector available to allow for a wide-variety of activities.
*A usage fee is required. Inquire with the museum for more details.
CAFE & SHOP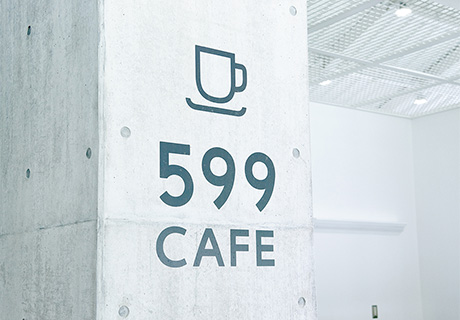 Mt. Takao is the mountain for relaxation.
599 CAFE

This cafe features tables and chairs made of wood sourced from the Tama region arranged in a line overlooking the lawn outside. Enjoy fine coffee and a warm atmosphere. Wi-Fi is also available.

599 SHOP Museum Shop

Our shop offers unique goods for guests who want to experience more of the nature of Mount Takao, or want to bring home that special souvenir for friends and family.
GARDEN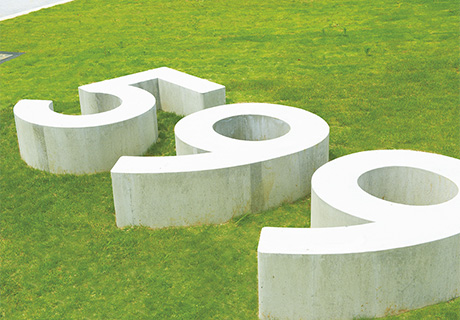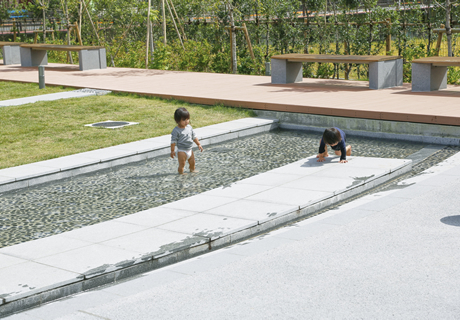 Feel the great nature by taking a walk in Mt. Takao.
599 GARDEN  Open Space

In the relaxing open lawn space you'll find the prominent numbers, 599. The perfect spot to take photos, this monument acts as a bench—the 599 BENCH—symbolizing the museum. The lawn area and the splashing pond where children can enjoy water play are great gathering places for people to sit and relax.
Rental items
The following items are for rentals. Please visit here for details.
Facilities
TAKAO 599 MUSEUM has the following facilities and equiments for all visitors can enjoy.
Please ask our staff for details.
Wheelchairs. (for free)
2 Restrooms (Both on 1st floor and 2nd floor)
Nursing room.
AED (at the reception desk)
Please read this guidance before using this facility.
We ask all visitors to follow these guidelines for safety. Thank you for your understanding and cooperation.
In this guidance, the facility means the entire area of the property.
Verboten in the hall
Please do not touch any exhibits or its stand unless its otherwise stated.
Smoking prohibited in the facility.
Please refrain from running within the facility. It is prohibited to wear roller skate or shoes with rollers for safety reason.
It is prohibited to have pets in the facility except assistance dogs (guide dogs, hearing assistance dogs or service dogs).
Food and drinks are only allowed at the designated area.
Please also refrain from taking any candies or gums in the facility. Hosting parties is also prohibited in the facility.
It is prohibited to sell any products, post any information on bulletin boards or distribute brochures in the facility.
Children must be accompanied and supervised by an adult at all times.
Please refrain from entering the facility with climbing irons on as it will cause damage to the floor.
In Mt. Takao, we practice "take your trash home" activity. We appreciate your cooperation on taking your trash home.
It is prohibited to perform dance with music on, play music or perform any activities with noise or vibration which may bother people in neighborhood or other visitors. Talking in a loud voice and using cell phone with a loud voice is also prohibited.
Please do not take any equipments out from the facility.
Please keep your personal belongings with you at all times.