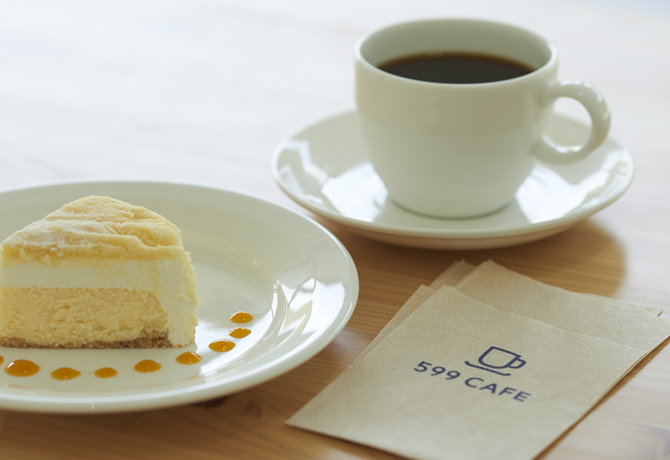 Opens at 11:00 am
Last order is 30 minutes before the museum closes.

Drinks
In addition to the cafe's original blend aromatic coffee, the menu also features iced coffee, tea, and a variety of soft drinks.

Light Meals & Dessert
The cafe's popular desserts are made from milk delivered directly from Isonuma Farm in Hachioji.
Enjoy these delicious desserts with a selection from the drink menu.

Menu Samples
Takao blend coffee (cup) 400 yen
Cake 400 yen
Cake set (with coffee or tea) 700 yen

* The menu shown here is current as of February 2016. Prices and selection are subject to change without notice. We thank you for your understanding.
* Prices include consumption tax.